Speaker Directory (in order of appearance in the program)
Jim DeLizia, DeLizia Consulting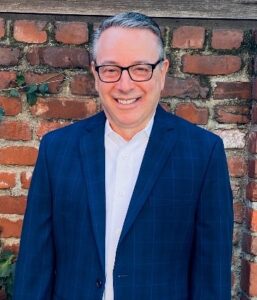 Jim DeLizia, CAE is principal of DeLizia Consulting Services, an association consulting firm specializing in facilitation, design and consultation in the areas of leadership, governance, planning and organizational development.  As a facilitator and consultant, Jim helps leaders through all types of challenging discussions, including consensus building, critical thinking, strategic planning and conflict resolution.  
Jim has been providing staff and consultative services to professional and trade associations and philanthropic organizations for over 30 years. 
Jim has a Master's Degree in English Literature from the University of Maryland.  He is a certified focus group facilitator, has been trained in negotiation techniques through the Harvard Negotiation Project and, in 1990, earned the designation of Certified Association Executive (CAE).
Andrea Hough, President Propeller Club Port of Houston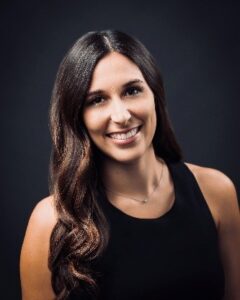 Andrea graduated from Texas A&M University at Galveston in 2012. While attending Texas A&M, Andrea served as the Vice President and later President of the student chapter Propeller Club. Upon graduation, Andrea started her career in the maritime industry with Kirby Corporation where she worked in Operations and oversaw special projects. Andrea has served as a consultant for several high-profile business endeavors. In addition to being the President of the Houston Propeller Club, Andrea is also a member of the International and Women's Propeller Clubs
Sarah Scherer, President Propeller Cub port of Seattle
Whitney Croxton, President Propeller Club Port of Jacksonville
Costis Frangoulis, President, Propeller Club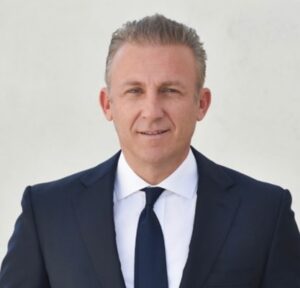 Costis J. Frangoulis is an entrepreneur born in Athens, Greece and a father of two daughters, Elli and Athena.
He holds a B.A from the University of Richmond, U.K in Economics and Business Administration since 1988.
From 1988 till 1990 he served in the Hellenic Navy as a non-commissioned officer.
He is the Founder, President and CEO of Franman Group which he formed in May 1991. For 3 decades, Franman has provided a wide range of services to the shipping industry, focused on shipbuilding equipment, spare parts, ship repairs and service, maritime security, cyber security, underwater cleaning, and consulting. Franman today represents 132 leading corporations promoting their equipment, products and services in Greece and 13 other ship owning nations to over 700 customers.
In year 1996, he founded Imperium Shipmanagement SA which managed and owned 5 handysize bulk carriers. After a decade and while the Dry Cargo market was booming, he decided to exit the market by taking advantage of the very high asset values at the time.
Mr. Frangoulis is also the President of the International Propeller Club, Port of Piraeus, an Ambassador of the Sailors' Society in Greece, a non-executive member of the board of Sfakianakis Group and a member of the Advisory Board of the Academic Maritime Sector of the BCA College.
Laura DiBella, Executive Director Florida Harbor Pilots Association
Laura DiBella was recruited in late 2019 as the first ever Executive Director of the long-standing Florida Harbor Pilots Association, a statewide entity established in 1868, charged to represent and further their mission as the "first responders of Florida's Blue Economy."
Bob Ganzik, General Manager of Dale Carnegie Training - Jacksonville, FL.
With over 30 years of experience Bob is passionate about working and strategizing with companies that understand their most valuable assets are the individuals that they employ and work with Building Blocks for Career Success
Maryanne Richards, International Propeller Club Vice President of Students
Maryanne Richards is Director of Career Services at Massachusetts Maritime Academy. She previously worked for Sea Education Association in Woods Hole, a study abroad program for college and high school students; prior to that at Northeastern University in the Cooperative Education Division.
John Hark, Bertling Logistics Director, North America; Texas A&M - Adjunct Professor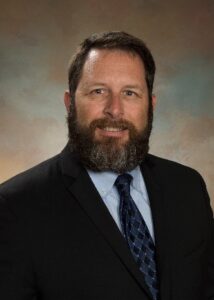 John has been in the Houston maritime industry for 30 years and holds a Bachelor of Science in Maritime Administration from Texas A&M. He started with Bertling in 2002 as Director of North America Vessel Operations. After moving to Bertling's logistics division, he held various management roles within North and South America. He is currently the North America Director. He has also been an Adjunct Professor with Texas A&M University since 2002. Active in various industry and education initiatives, John is the current President of the Houston Maritime Arbitrators Association, chairs advisory councils for Lone Star College and Houston Community College, and is a board member of the Port Houston Partners in Maritime Education nonprofit organization. In April 2020, he founded the Houston Supply Chain/Logistics Education Collective to proactively minimize the logistics industry talent gap and foster industry relationships with educators and students in the Houston region.
Admiral Karl Schultz, 26th Commandant of the U.S. Coast Guard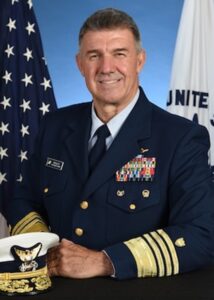 Admiral Karl L. Schultz assumed the duties as the 26th Commandant of the United States Coast Guard on June 1, 2018. As Commandant, he oversees all global Coast Guard operations and 41,000 active-duty, 6,200 reserve, and 8,500 civilian personnel, as well as the support of 25,000 Coast Guard Auxiliary volunteers.
Chris Connor, President and CEO American Association of Port Authorities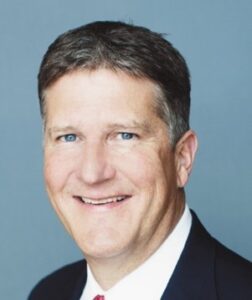 Chris Connor is the President & CEO of the American Association of Port Authorities. He is the former Global President & Chief Executive Officer of Wallenius Wilhelmsen Logistics AS (WWL), one of the world's largest ocean car carriers, and vehicle logistics groups. As CEO, Mr. Connor guided the company through a period of significant transformation in its core ocean transport business, while driving rapid growth in the vehicle logistics arena. His reputation as an industry leader and globally recognized expert in deep-sea ocean transport and land-based logistics is based on an authentic leadership approach and his ability to transform strategy into profit-generating results.
Ed DeNike, President SSA Containers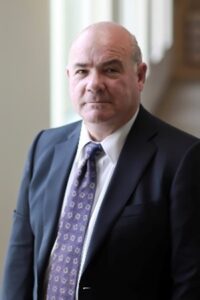 Mr. DeNike is the president of the company's domestic container operations and also serves as chief operating officer for SSA Terminals, Carrix's largest joint venture; Pacific Maritime Services, Carrix's joint venture with CMA CGM and COSCO; SSA Terminals (Seattle) Carrix's joint venture with COSCO; SSA Terminals (Oakland) with NYK; and SSA Terminals (Seattle Terminal) Carrix's joint venture with MSC Mediterranean Shipping. Mr. DeNike serves on the board of the Pacific Maritime Association.
In 2018, Mr. DeNike received the Connie Award given by the Containerization & Intermodal Institute (CII) which is based on influence and contribution to the containerization and intermodal industry.
Cess van Pelt, Special Projects Manager, Rotterdam Shortsea Terminals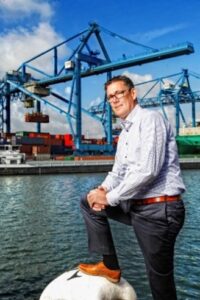 Cess van Pelt is General Manager Technical Department &special Projects at Rotterdam Short Sea Terminals (RST) and Uniport Multi terminals (UMT), sister companies controlled by one board. The technical department, for which he is responsible, takes care of maintenance, repair and adjusting of 39 Cranes, 18 Straddle Carriers, 15 Reachstackers, 7 Empty Handlers, 25 Tractors and Trailers, beside that we control civil, MV-systems and purchase of spare parts & contracts. Innovation and modern technology as a key factor in the way they work to enable them within the technical department to be in control with a smaller number of people than before. Cess van Pelt is also General Manager, Cooperation City Terminal. City Terminal is a cooperation between Port Companies (RST is part of this), in which Entrance of Port and Roads behind Gate are the responsibility of the cooperation.
Ed McCarthy, Chief Operating Officer: Georgia Port Authority

As chief operating officer of the Georgia Ports Authority, Ed McCarthy is responsible for sustaining the profitable growth and strategic development of GPA's five operating facilities, while maintaining world-class operational standards. He oversees safety, operations, equipment maintenance, facilities and engineering.
McCarthy has held senior management and executive positions in APM Terminals and CMA-CGM America.
McCarthy obtained a Bachelor of Science from the Maritime College at the State University of New York, a diploma in terminal management at Lloyd's Maritime Academy at Kent College, Dartford UK, and a Master of Business Administration from William & Mary University, Mason School of Business. He has served as chairman of the board for Consolidated Chassis Management Company and as a member of the board of directors for the Ocean Carrier Equipment and Maintenance Association.
McCarthy and his wife, Heather have three children. They live in Savannah, GA.
RADM Michael Ryan, USCG Cybercommand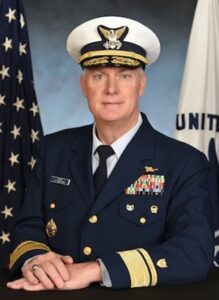 Rear Admiral Mike Ryan assumed the duties of Commander, Coast Guard Cyber Command located in Washington D.C in July 2019. He is responsible for conducting operations and delivering effects in and through the cyberspace operational domain.
Chris Carter, Information Security Analyst, Port of Vancouver, USA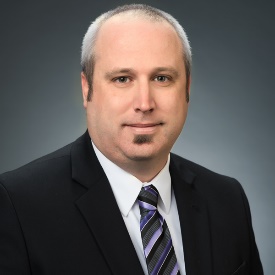 Chris Carter joined the Port of Vancouver USA in May 2015 and now serves in the role of Information Security Analyst. His responsibilities include establishing and maintaining secure information technology networks and supporting the ports IT infrastructure. Chris also provides end-user training in cybersecurity and presents on the topic of Cybersecurity to different audiences.
Prior to working for the Port of Vancouver, Chris worked for more than 18 years with companies and agencies in the Portland/Vancouver metro area. Chris obtained his Bachelor of Science in Information Technology with an emphasis in Software from Western Governors University, and a Master of Science in Cybersecurity and Information Assurance from Western Governors University. Chris currently serves on the Board of Directors for the Maritime Transportation System Information Sharing and Analysis Center (MTS-ISAC) and is also a member of the American Association of Port Authorities' (AAPA) IT and Cybersecurity Committees.
Paul Robertson - Director of Cyber Security at Mission Secure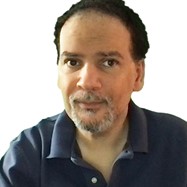 Paul Robertson started as a computer programmer in the US Army in 1983, including an assignment to the Reagan White House. He has worked as a product developer, system programmer, data and telecommunications analyst, CISO, and CTO amongst many roles over the last 38 years.
At Gannett, Paul put USAToday.com on the Internet. At TruSecure, he started their Computer Forensics/Incident Response and Information Sharing and Analysis Center (ISAC) services. Paul ran the Firewall Wizards mailing for a dozen years and has been an active member of the security community for decades.
At Mission Secure, Paul helps oversee both company and OT//ICS protective product security as well as threat/vulnerability intelligence, data-driven assessments and the managed security service provider program (MSSP) which includes 24×7 OT network and vessel protection.
Stephen Mills - Director of Maritime Cyber Security at Royal Caribbean Cruises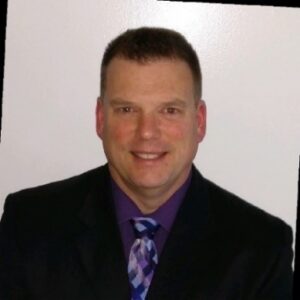 Mr Mills recently retired from the US Navy as a Commander after over 28 years of service. He is currently the Director of Maritime Cybersecurity for Royal Caribbean Group (RCG) where he is responsible for driving the Maritime Cybersecurity strategy and program initiatives at Royal Caribbean Group (RCG) for all their brands, including Royal Caribbean International, Silversea Cruise Lines, Celebrity Cruise Lines, and TUI. He is the subject matter expert to C-Suite leaders across all RCG shipboard lines of business regarding maritime cyber risks where he leads teams that provides cyber risk management and assurance to RCG shipboard environments, including new ship builds, consisting of Operational Technology (OT) navigation/bridge, marine engineering, IT, hotel operations systems and onboard entertainment systems (ET). He ensures these systems and technologies align to global information security standards and maritime cybersecurity guidelines. Additionally, he influences the maritime industry by partnering with organizations such as CLIA, the United States Coast Guard, and maritime research institutions to improve and promote cybersecurity throughout the maritime industry.
Chris Wolski - Chief Information Security Officer (CISO), Port of Houston Authority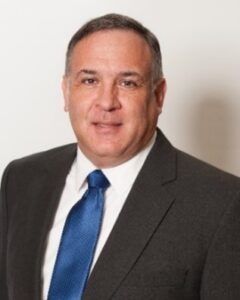 Chris Wolski is an accomplished leader in information security having served as a Chief Information Security Officer (CISO) for three organizations. He currently leads the information security program for the Port of Houston Authority. Chris is currently the InfraGard – Sector Deputy Chief Maritime Domain CSC, AMSC Cybersecurity Subcommittee for Houston-Galveston and Gulf of Mexico OCS. He manages an expedited communication threat communication system available to the 191 organizations on the Houston Ship Channel.
Secretary-General Kitack Lim, International Maritime Organization (IMO)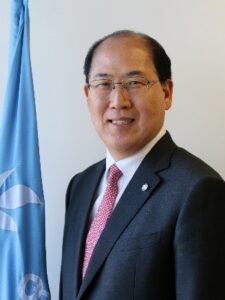 Kitack Lim was elected Secretary-General of the Organization by the 114th session of the IMO Council in June 2015 for a four-year period beginning 1 January 2016. The election was endorsed by the IMO's Assembly at its 29th session in November 2015. At its 31st session (November-December 2019), the Assembly approved the renewal of Mr. Kitack Lim's appointment as Secretary-General of IMO, for a second and final term of four years (1 January 2020 to 31 December 2023). Mr. Kitack Lim (Republic of Korea) is the eighth elected Secretary-General of the International Maritime Organization
David Heindel, Chariman, Seafarers Section, International Transport Workers Federation (ITF)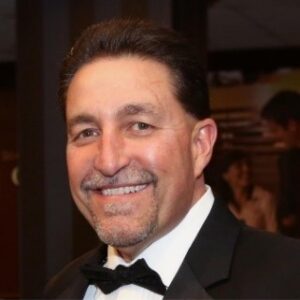 David Heindel has been the secretary-treasurer of the Seafarers International Union, Atlantic, Gulf, Lakes and Inland Waters since February 1997.Heindel began his career with the SIU in 1973, when he graduated from the program for entry-level mariners conducted at the union's affiliated training facility in Piney Point, Maryland. He primarily sailed aboard deep-sea vessels as a member of the engine department before coming ashore in 1980 to work as a patrolman in his native New Orleans.
Dr. Michael Alfultis, PH.D., President, SUNY Maritime Academy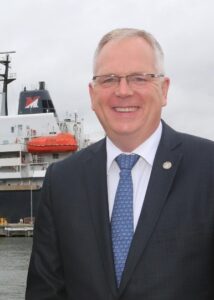 Dr. Michael A. Alfultis was named the 11th President of Maritime College by the SUNY Board of Trustees in June 2014 and appointed a Rear Admiral U.S. Maritime Service by the U.S. Department of Transportation Maritime Administration.
A retired U.S. Coast Guard captain with 28 years of service, Dr. Alfultis taught at the U.S. Coast Guard Academy and subsequently served as the director and chief administrative officer of the University of Connecticut's Avery Point campus.
Dr. Alfultis has more than 20 years of undergraduate teaching experience and 13 years of academic administrative responsibility at military and civilian institutions of higher education. His background includes service as an operations officer and navigator on a Coast Guard cutter; maritime safety and security; Coast Guard Academy faculty member and academic department chair; and senior administrator at a flagship university.
Dr. Alfultis graduated from the Coast Guard Academy in 1982 with a degree in Marine Science. He has a Master of Science degree from the University of Washington and a doctorate from the University of Rhode Island, both in Oceanography.
Willie Adams, President, International Longshore and Warehouse Union (ILWU)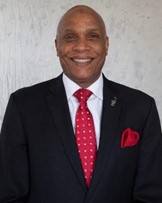 A native of Kansas City, Missouri, William E. Adams moved to Tacoma, Washington in 1978 where he worked on the docks as a longshoreman for 24 years.
In 1998, Adams was elected by co-workers to serve on their local union Executive Board, then chosen in 2000 to serve on the union's International Executive Board. Adams was also elected to serve as one of three Trustees who oversee the ILWU's finances.
In addition to his financial and legislative responsibilities, Adams has been a passionate cultural advocate. He produced the "Celebrations of Black History and Labor" programs in Tacoma in 1991, 1992 and 1993, and again in 2001, 2002, 2003 and 2005. The events featured leading cultural and political figures including Danny Glover, Paul Robeson, Jr., Yolanda King (Martin Luther King Jr.'s daughter), hip-hop icon Chuck D, and Betty Shabazz (daughter of Malcolm X). The programs received national attention and critical acclaim.
Adams is also executive producer of several documentary films, including one exploring the life of African American writer Langston Hughes, "Hughes' Dream Harlem," and "The Black Composers," which tells the story of African American film score composers.
Adams' cultural work has been recognized by the cities of Los Angeles and Tacoma which have issued proclamations and awards honoring his cultural contributions.
In 2003, ILWU members elected Adams to serve as their International Secretary-Treasurer at the union headquarters in San Francisco, where he was responsible for the organization's finances, overseeing the union's political action work, and representing the union at international functions. Adams has represented the ILWU during visits with workers in South Africa, Australia, Spain, Cuba, Vietnam and China.
In 2018, Adams won the ILWU's first contested Presidential election in 18 years, becoming the union's 7th International President and first African-American to hold the top post. Additionally, Adams is currently running unopposed for re-election to International President for a second term.
In addition to his union duties, Adams has served on the Board of TransAfrica, where he worked closely with Board Chairman Danny Glover and Board member Harry Belafonte.
In 2009, Adams was appointed to the San Francisco Film Commission by Mayor Gavin Newsom where he served until 2012. Adams was appointed to San Francisco's Port Commission in 2012 by Mayor Ed Lee. In January, 2016, Adams was chosen by his peers to serve as President of the Port Commission, becoming the first African-American to hold that post in Port's 152-year history. He currently serves as the Port Commission Vice President. Adams has resided in San Francisco since 2003.
Shashi N. Kumar, Ph.D., Master Mariner, Deputy Associate Administrator and National Coordinator for Maritime Education and Training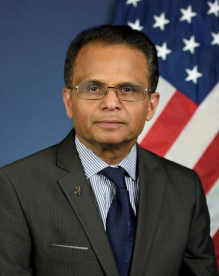 Dr. Kumar joined the Senior Executive Service in January 2007 and was appointed the MARAD Deputy Associate Administrator and National Coordinator of Maritime Education and Training in November 2015.
Dr. Kumar brings together four decades of exceptional academic and maritime industry leadership experiences. He is the Founding Dean of the Loeb-Sullivan School of International Business and Logistics at the Maine Maritime Academy, Castine, Maine, where he is an Emeritus Professor, and the 12th Chief Academic Officer at the U.S. Merchant Marine Academy (USMMA), Kings Point, New York, where he also served three terms as the Interim Superintendent.
Dr. Kumar earned a Doctorate in Philosophy (Maritime Economics), University of Wales, U.K.; a Master of Science from Maine Maritime Academy, and is a graduate of T.S. Rajendra, the Indian Maritime Academy. As a Fulbright Senior Specialist assigned to the Republic of Ireland in 2012, he assisted Irish public-private partners in their research capacity building initiatives. He has held visiting professor appointments at the Indian Institute of Management (India), Memorial University (Canada), the World Maritime University (Sweden), the Shanghai Maritime University (China), and the Pontifical Catholic University (Puerto Rico). Dr. Kumar has published extensively, including the last eighteen years (2004-2021) of U.S. Merchant Marine and World Maritime Review for the Naval Institute (USNI) Annual Review editions, published in May of each year.
Dr. Kumar has received numerous commendations for outstanding leadership including the Secretary's Transportation Safety Award (2020), Outstanding Achievement Gold Medal, and the Partnering for Excellence Award (2016); Secretary's Silver Medal for Executive Leadership (2010); the U.S. Maritime Service Outstanding Achievement Bronze Medal (2009), and USMMA Alumni Foundation (2012 and 2010) and USMMA Parents' Association (2014 and 2010) leadership awards. Other commendations include Maine Maritime Academy award for Excellence in Teaching (1992), First prize for new PhDs in Transportation (1993), Maine International Innovator of the Year (1997), and Sam M. Walton Free Enterprise Fellowship (1998-2006).
Adam Vokac, President, Marine Engineers' Beneficial Association (MEBA)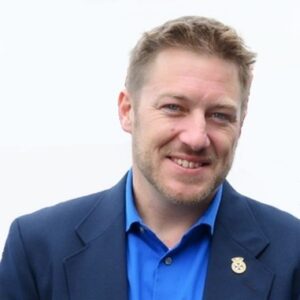 Adam Vokac is M.E.B.A.'s National President serving at the Union's Headquarters in Washington D.C. He previously served as the Union's Executive Vice President for two terms at the M.E.B.A. Union hall in Oakland and began his service as an official in 2008 when he served a term as Representative in the Union's Honolulu hall.
As M.E.B.A. President, he is Chairman of the Board of Trustees of the M.E.B.A. Benefit Plans. He is also Chairman of the Board of the American Maritime Congress.
Adam graduated from the U.S. Merchant Marine Academy at Kings Point as Valedictorian in 2000. Immediately after the ceremony he drove to M.E.B.A's New York/New Jersey hall and joined the Union.
Soon after beginning his shipping career, he sailed with Alaska Tanker Company then continued his education at Massachusetts Institute of Technology (MIT) and earned Master's degrees in both Mechanical Engineering and Ocean Systems Management.
Adam has sailed on a wide array of vessel types and all propulsion modes, Steam/Diesel/Gas Turbine/Nuclear, and also spent many years working aboard several Norwegian Cruise Line-America vessels, including the "Pride of America," and has an Unlimited Horsepower Chief Engineer's License.
Aimee Andres, Executive Director, Inland Rivers Ports and Terminals (IRPT)
Steve Fischer, Executive Director, American Great Lakes Ports Association
Steve Fisher has served as Executive Director of the American Great Lakes Ports Association since 1994.  Based in Washington, D.C., the Association represents 15 public port authorities on the U.S. side of the Great Lakes.  The Association's mission is to promote maritime commerce on the Great Lakes with the goal of creating jobs and fostering economic development via a competitive and sustainable waterborne transportation system.
Mr. Fisher serves on numerous marine industry organizations, including; the Great Lakes Commission; the Great Lakes Pilotage Federal Advisory Committee, and the Great Lakes Seaway Partnership.
Prior to his current position, Mr. Fisher served on the Washington staff of Indiana Senator Richard G. Lugar for 6 years, focusing on transportation and appropriations legislation.  Prior to that, Mr. Fisher served 4 years on the staff of Indiana Senator Dan Quayle.
Mark Wright, VP, Southern Region, American Waterways Operators (AWO)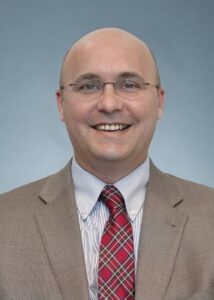 Mark Wright serves as Southern Region Vice President for the American Waterways Operators (AWO), the national towboat, tugboat, and barge industry association. Mark's primary responsibilities for AWO include Southern Region Board management and industry relations with the Coast Guard's Eighth District and Sectors in Mobile, N.O., Houston and Corpus Christi. Mark co-chairs the Mid-American Regional Quality Steering Committee and served on the Lower Mississippi River Waterway Safety Advisory Committee. In addition, he serves as Louisiana State Representative for District 77 in St. Tammany and is a member of the Ways & Means and Education committees, as well as Chair of a subcommittee on international trade. Mark and his wife live in Covington with their children. He graduated from Xavier University and earned an M.B.A. from the University of Dallas.
Aaron Holcomb, Middle River Marine
Richard Grenville, Port of Kansas City