We are the International Propeller Club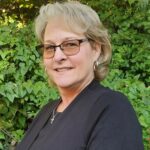 Welcome –
The International Propeller Club of the United States is a grassroots, non-profit organization whose membership resides throughout the United States and the world. It is the largest network of individuals dedicated to the enhancement and well-being of all interests of the maritime community on a national and international basis.
The club promotes the maritime industry through its many programs and by partnering with similar organizations. Its goal is to educate legislators and the public as to the importance and necessity of all waterborne commerce and to advocate for the maritime industry worldwide.
The club recognizes the significance of the shortage of maritime workers due to the aging workforce and the increased demand for shipping and recruits the workforce of tomorrow through its Student Ports.
In 2027, we will celebrate the historic milestone of 100 years of supporting and promoting the maritime industry. Stay tuned for more information to help us celebrate this landmark anniversary.
If you are interested in being an advocate for the maritime industry, please join one of our Clubs.
Respectfully,
Maria Conatser
International President
Investment in infrastructure is critical to the continued growth of the marine transportation system. Deeper channels, larger locks, and a port system that provides for the efficient transfer of cargo from ship…
The men and women who work on vessels or on shore are the key to a safe and efficient marine transportation system.



The maritime transportation system has transformed the world.  From the development of steam powered ships to the invention of the shipping container, the maritime industry has led globalization by accelerating…
Maintenance of a shipbuilding and repair is critical to the safe operation off vessels worldwide. As the design and construction of ships become more complex, the skills required to build those ships also become more ….. 
The efficient movement of intermodal cargoes is vital to the continued growth of a global economy.  As ships have become larger, container terminals must modify their facilities. Highway and rail connections…
Future of the Planet in the face of environmental stress must be addressed. Rising sea-levels will dramatically affect coastal areas and the marine transportation system. As an organization whose members…
Each day, men and women around the globe risk their lives to save mariners in distress. There is a famous saying in the U.S. Coast Guard: "You have to go out but you don't have to come back."
The International Propeller Club is preparing a new generation to take its place in the maritime industry. Developing high school curriculum, awarding college scholarships for maritime studies…
To see the future, you must understand the past.  Support of maritime museums, including Liberty and Victory ships, help people understand the vital role that the marine transportation system has played…
We forge strategic partnerships / alliances with other maritime organizations to advocate for our members interests and increase our rate of success.
Thank you to our Sponsors